Welcome to TailsDiary.Pet, meet us!
This community was created with the idea of telling everyday tales about dogs and cats and have a common place where pet lovers can engage and learn about diverse pet topics. Including latest pet news and trends, food and health, fashion, DIY projects, travel and pawtastic fun!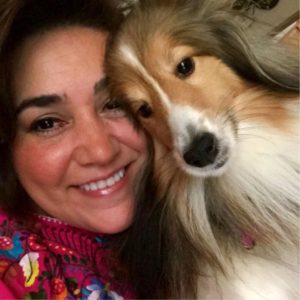 Our founder is Adriana Martin, a pet mom to Lady Bella, Tatiana, Jasmine, Scruffy and Onyx. She is a chef, award winning food blogger and social media influencer.
Meet the TailsDiary.Pet Stars
Lady Bella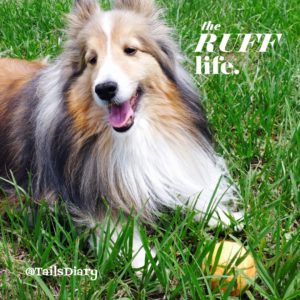 A beautiful sable shetland sheepdog "sheltie" with a mild temperament, affectionate and loyal. Bella was born in Tampa, FL and was the runt of the litter. Her parents are AKC champions, and her bloodline comes from the best pedigree. She has AKC pedigree certification, and most importantly she is the joy of our home. She was named "Lady" inspired in the movie "Lady and the Tramp" and "Bella" for princess "Belle" on "Beauty and the Beast." Both our favorite movies. Currently, Bella is getting her certification to become part of the Be an Angel Therapy Dogs team. Bringing smiles to those in need, facing difficulty due to illness or just needing the soothing, gentle interaction with a dog.
Tatiana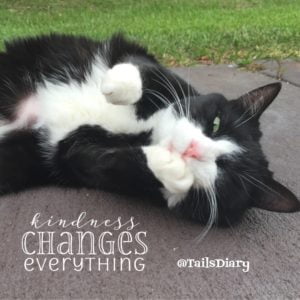 She is a sassy tuxedo cat with lots of personality. Tatiana is a rescued cat. She was originally my husband's kitty. When we were dating, he decided to save her from a shelter and brought her home to be his companion. My husband loves cats. I honestly never thought I would become a cat person. I always thought I was more of a dog lover. But when I met Tatiana immediately, I felt a connection with her, and now she is my favorite kitty!
Jasmine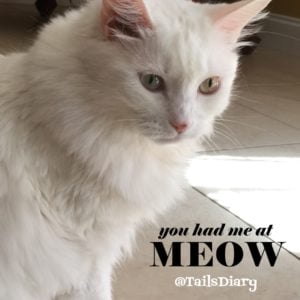 She is the queen of the houselhold. Jasmine rules everyone including the dog. She is a long hair white angora cat that I rescued. She was abandoned at my vet's office as a baby. When I saw her, I just had to bring her home. She has one green eye and one amber colored eye. She is very playful and intelligent. Loves to sleep in my bed and enjoys tuna and sardines.
Scruffy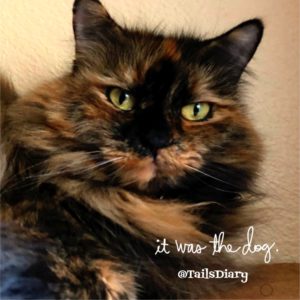 She is a tortie long hair female cat. We met her a few years back when walking Bella in the neighborhood. She would come and rub herself on Bella and would even groom her. "Scruffy" was named like that because she was all matted and in bad shape. We took the time to develop a relationship and gain her trust. Then she allowed me to brush and remove all that matted hair and started feeding her regularly. She was a happy feral kitty. Until one day she became an official part of our family when she gave birth to her son Onyx. He is a black short hair American cat. His mom brought him to our backyard, and the rest is history. He is shy and prefers not to be in contact with other humans, and no photographs, please!  He loves Bella and plays with her all the time. He is a momma's boy too. Cannot live without having his mom Scruffy near him. He is a little stinker, but we love him also!
Lince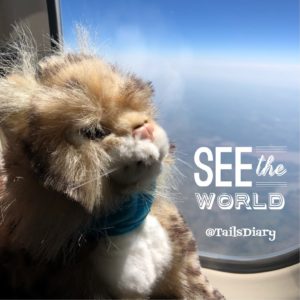 Lince is the travel ambassador for TailsDiary.pet. He travels on behalf of the team when they are not able to join the fun. He is handsome and loves social media. Follow us on Instagram and Instagram stories to check his antics and adventures.

For media kit inquiries, sponsored collaborations and/or advertising on TailsDiary.Pet please fill out the form below.