Get Ready for Halloween with this Halloween Costumes Guide for Dogs and Cats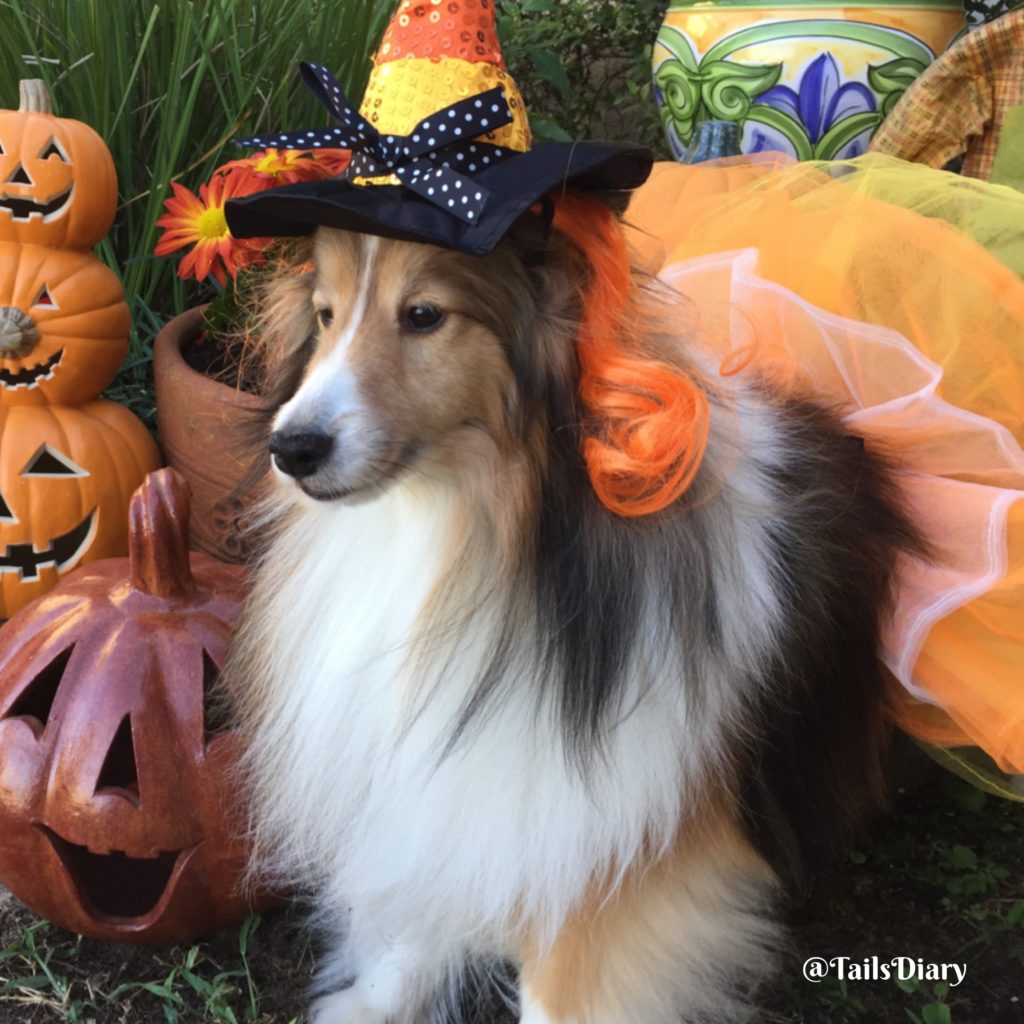 Halloween is fast approaching, and a lot of us pet lovers are looking for the best pet Halloween costumes for dogs and cats. But before you start looking here is a guide on how to choose the best pet Halloween costumes for your pawsome kids.
Look for Halloween pet costumes that are comfortable and allow your pet to move. There is nothing more uncomfortable than wearing something that doesn't fit right or that makes your dog or cat unhappy.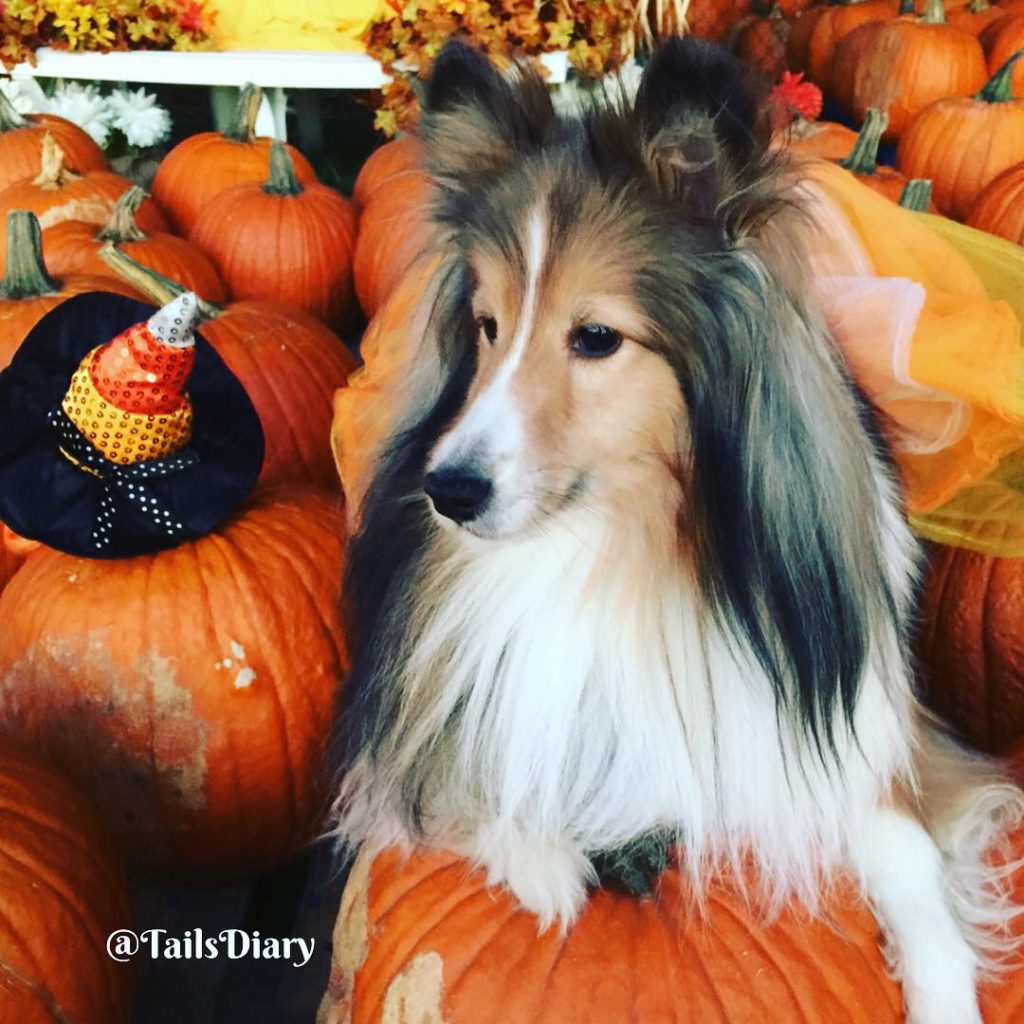 Make sure the pet costume selected does not limit your dog or cat movement or ability to do the essential functions of the body. Like breathing, eating, drinking, urinating or defecating.
Carefully examine the outfit you are buying and avoid those that have small objects, like buttons or other small items that can lead to ingest and or trigger a choking incident.
If your pet refuses to move or starts sitting or lying down, panting excessively, pawing or clawing at the costume, then it is probably not a good idea to make them wear one.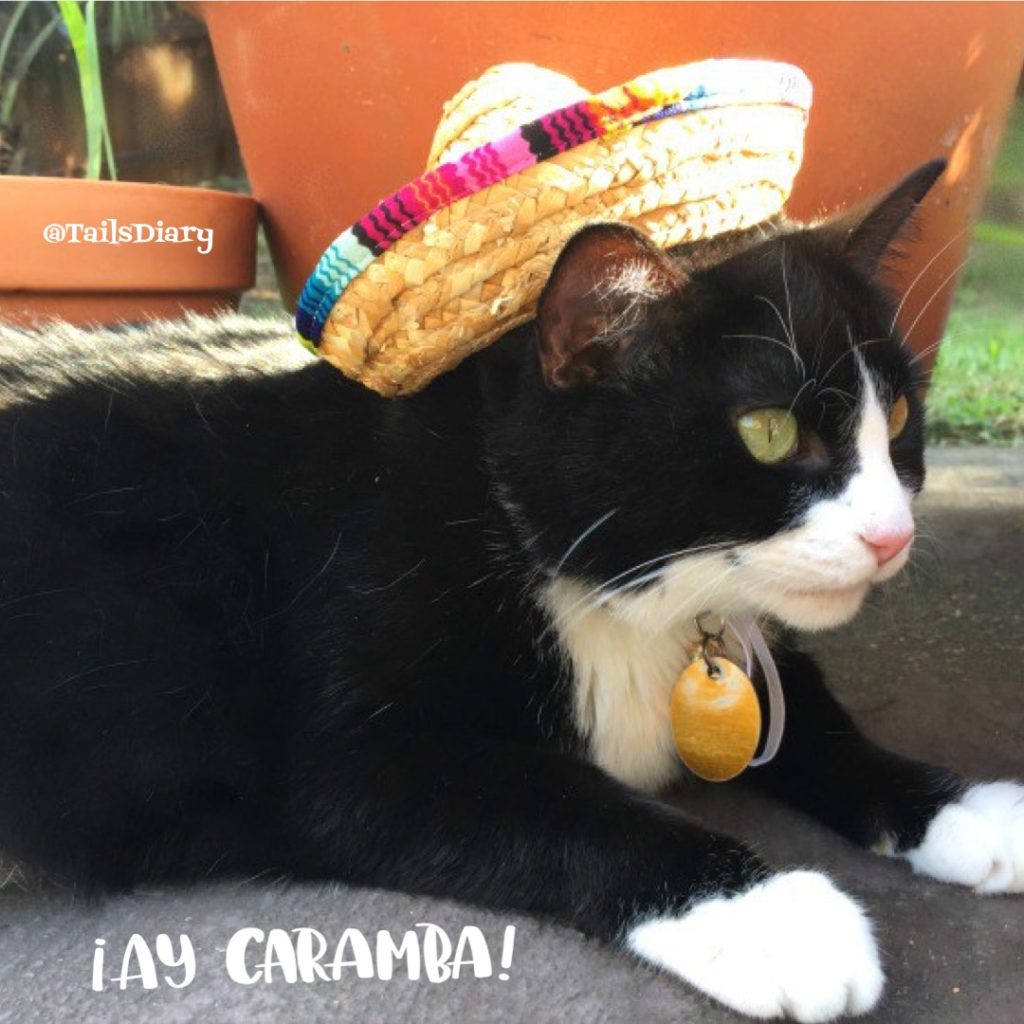 If your dog or cat doesn't like to wear a complete pet costume,  go the route for accessories. Such as hats, bows, bandanas y festive collars. Just make sure those fit correctly, do not cover their ears and or face.
If wearing a fun Halloween collar choose one that fits correctly and that snugs comfortably around the neck without chocking.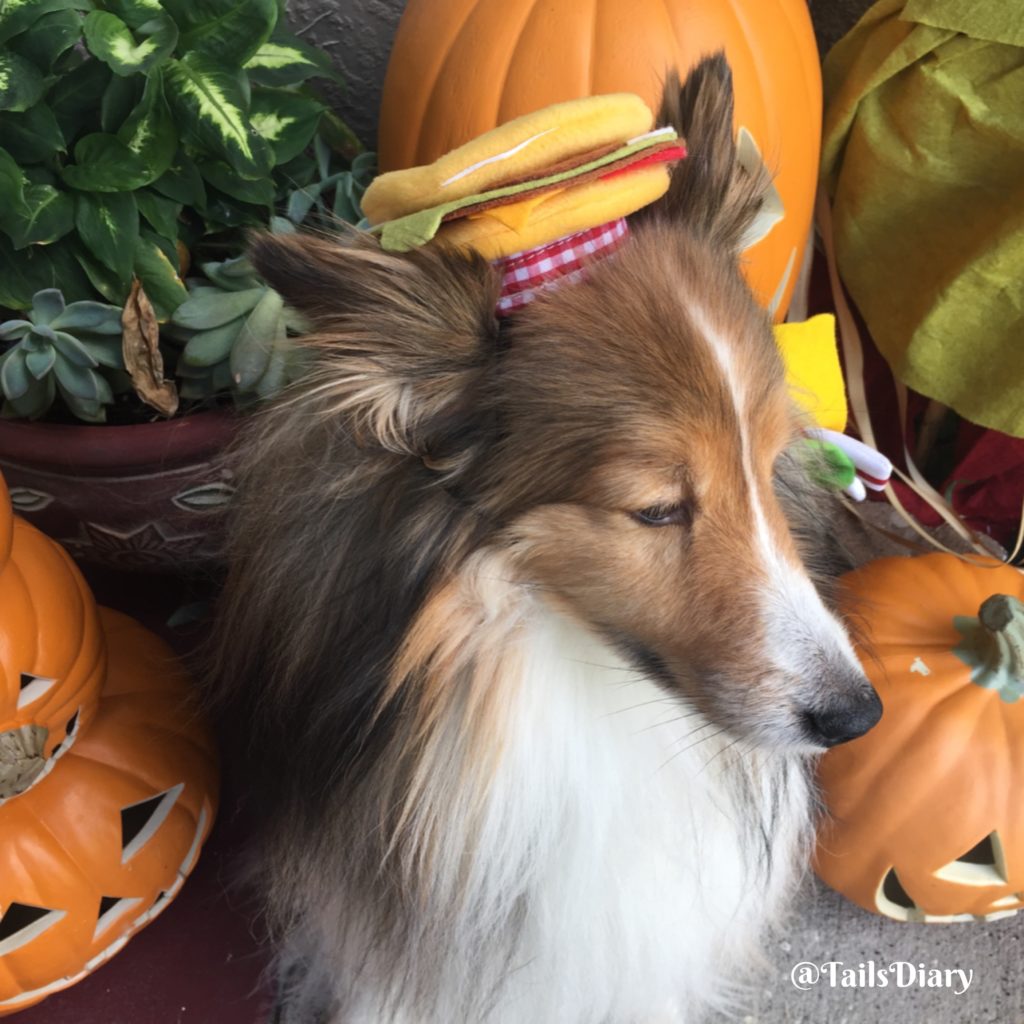 Another idea is to buy a Halloween themed harness with bright colors; those are great to walk your dog around the neighborhood while enjoying Trick or Treat with the kids.
We cannot wait to enjoy this Halloween with the complete family, Bella and our four rescued kitties.
Are you ready to shop for pet Halloween costumes?
*Amazon and the Amazon logo are trademarks of Amazon.com, Inc., or its affiliates.
Tails Diary is a participant in the Amazon Services LLC Associates Program, an affiliate advertising program designed to provide a means for sites to earn advertising fees by advertising and linking to Amazon.com. As an Amazon Associate, we earn from qualifying purchases.