What causes pet dehydration and what are the symptoms?
Bringing awareness about the importance of pet hydration thanks to Petmate®!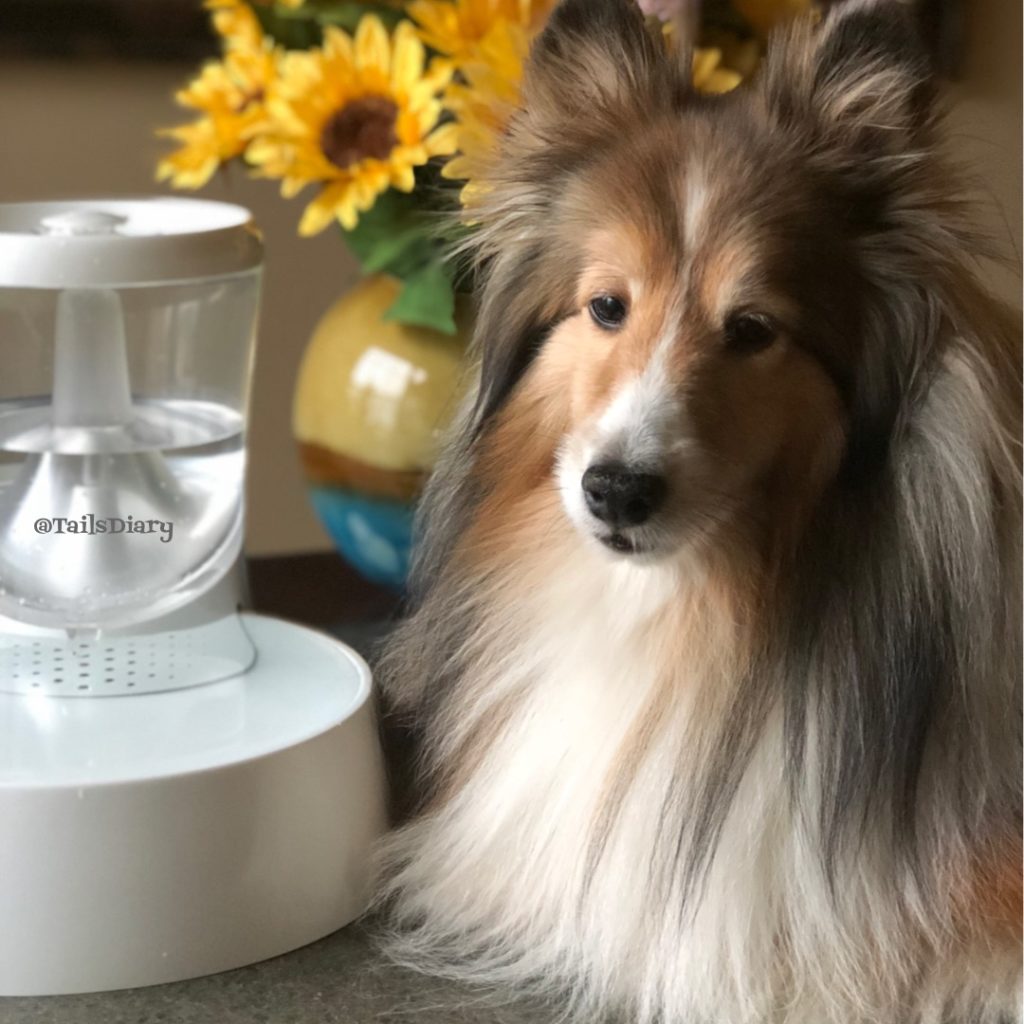 Since July is pet hydration awareness month I thought would be appropriate to talk about summer pet dehydration and how to make sure our cats and dogs are getting enough water to drink.
But why proper water intake to avoid dehydration this summer is so important for dogs and cats?
Keeping proper pet hydration is vital for good health. I am collaborating with Petmate®, helping to bring awareness about this critical topic. They were very kind in sending us a battery operated Fresh Flow Rain Fountain to try at home this summer.
This water fountain is great for indoors or the outdoors. Generates a constant flow of water circulating throughout with a shower of rainfall that draws pets' interest and encourages them to drink water and helps avoid pet dehydration. Super cool right?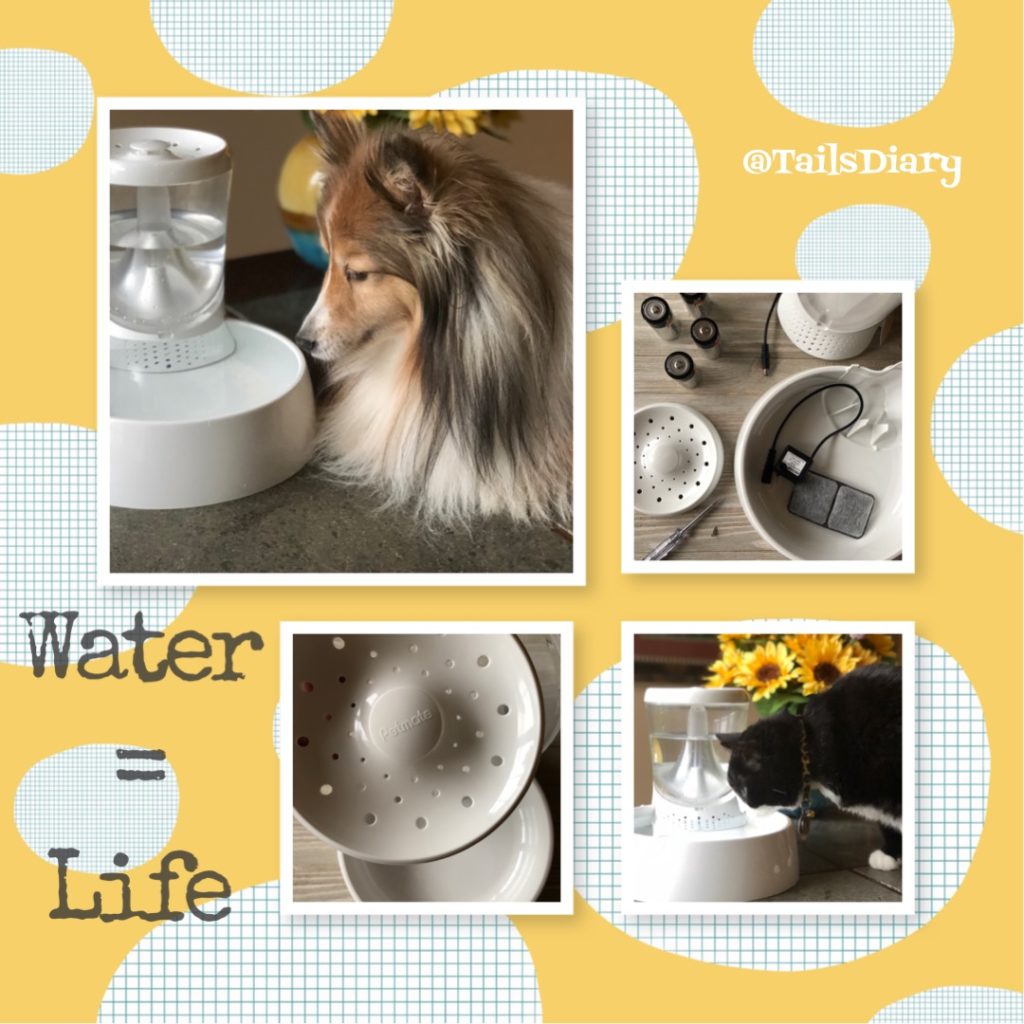 Why pet hydration is so important?
Same as us, our pets need to have enough hydration to avoid illnesses such as urinary tract infections, kidney disorders, cancer, and infectious diseases. Water is essential for all of us; no-one can live without drinking water!
Pet dehydration in elderly dogs, pregnant or nursing or those with diabetes, kidney disorders, and cancer is a serious problem.  Some states like Florida have high temperatures during spring and summer. The hot weather contributes to dehydration too.
What are the symptoms of dehydration in dogs?
Sunken eyes
Lethargy
Loss of appetite
Dry mouth
Depression
Dehydration in cats can be a severe too. We know cats can be picky. We have four kitties that have different personalities and preferences. For instance, Tatiana doesn't drink water unless it is from a fountain or the faucet. 
We have another cat that suffers from hairball and vomiting can cause pet dehydration too. Another that has a delicate stomach and suffers from diarrhea. Our cats do not have diabetes, but that illness can contribute to the loss of water due to excessive urination.
Aside from drinking enough water, wet food and broths are excellent complements to hydration!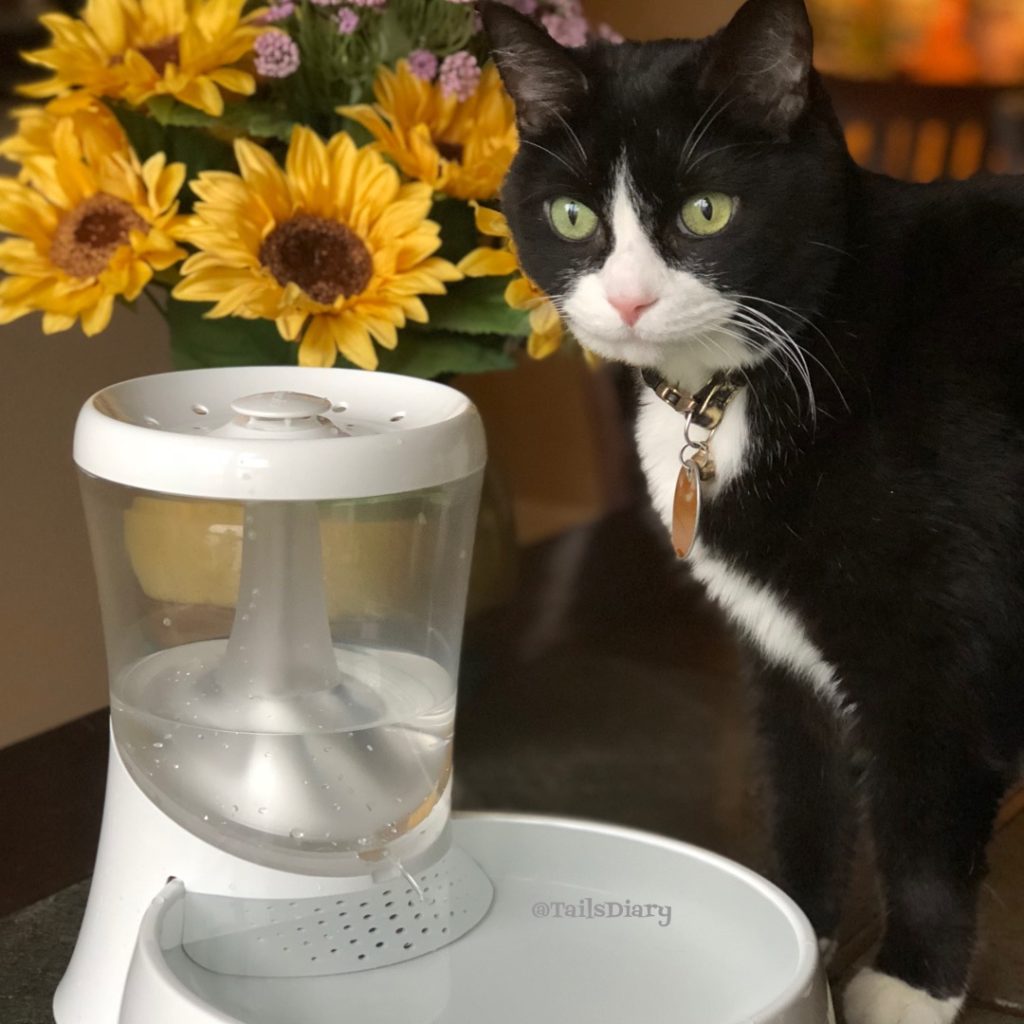 What are the symptoms of dehydration in cats?
Sunken eyes
Lethargy
Loss of appetite
Dry mouth
Depression
Elevated heart rate
Decreased skin elasticity
Panting
As a rule of thumb, cats and dogs require one ounce of water per pound of body weight every day. If any of the above pet dehydration symptoms occur, visit your veterinarian immediately.
Your vet might administer intravenous fluids for fast recovery. But to avoid that visit to the vet,  prevent pet dehydration by making sure your dogs and cats are drinking enough water, eating proper food and buying them the Petmate® Fresh Flow® Rain Fountain. It is fantastic and fun!
Just note this water fountain requires 4-D batteries and doesn't stay connected all the time. For batteries installation, you will need a Phillips screwdriver to remove the screw on the bottom.
The fountain turns on every so often to keep water fresh thanks to the filter included thus saves on battery usage. In the beginning, my cats were not that interested, but after a few days, they fell in love with it. Bella, my sheltie dog, loves it since the start!