How to prevent Pet Shedding. A sponsored collaboration with Eazee by Foolee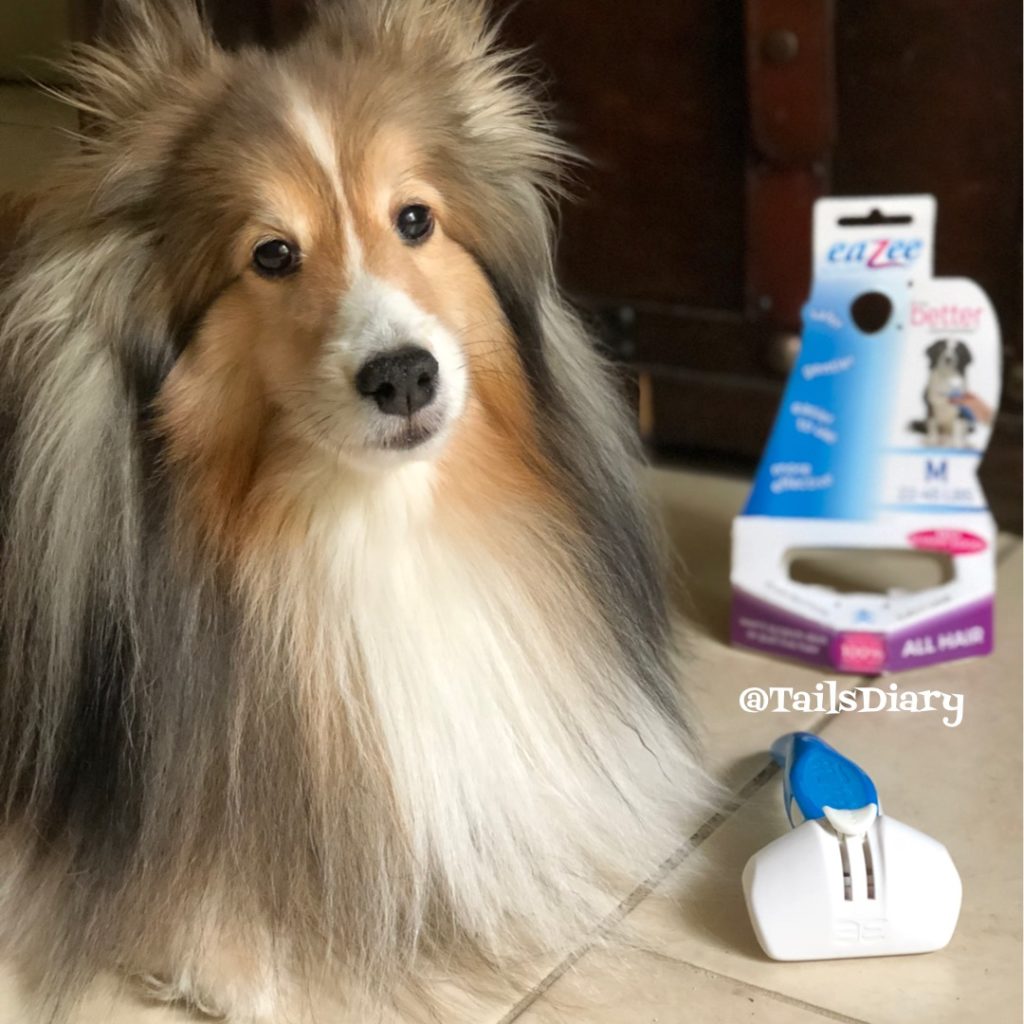 No doubt that pet shedding is a common problem that us pet owners have. Today we are sharing a few pet shedding tips to prevent shedding. But first, why pets shed? Dogs and cats naturally lose old or dead hair by shedding a normal thing that happens. Frequency of shedding depends upon health and breed type too. But there are other pet shedding factors, one of them is seasonal shedding. Some cats and dogs develop thick coats in the winter that are shed in the spring.
And Bella knows this well. She is a sheltie dog and has a double coat. Spring and summertime are when she sheds the most. And cats shed too. No matter if they have long hair or short hair. Tatiana, our tuxedo cat, loves to be brushed and feels happy after removing all that dead hair. But how we prevent pet shedding.
Brush your pet often!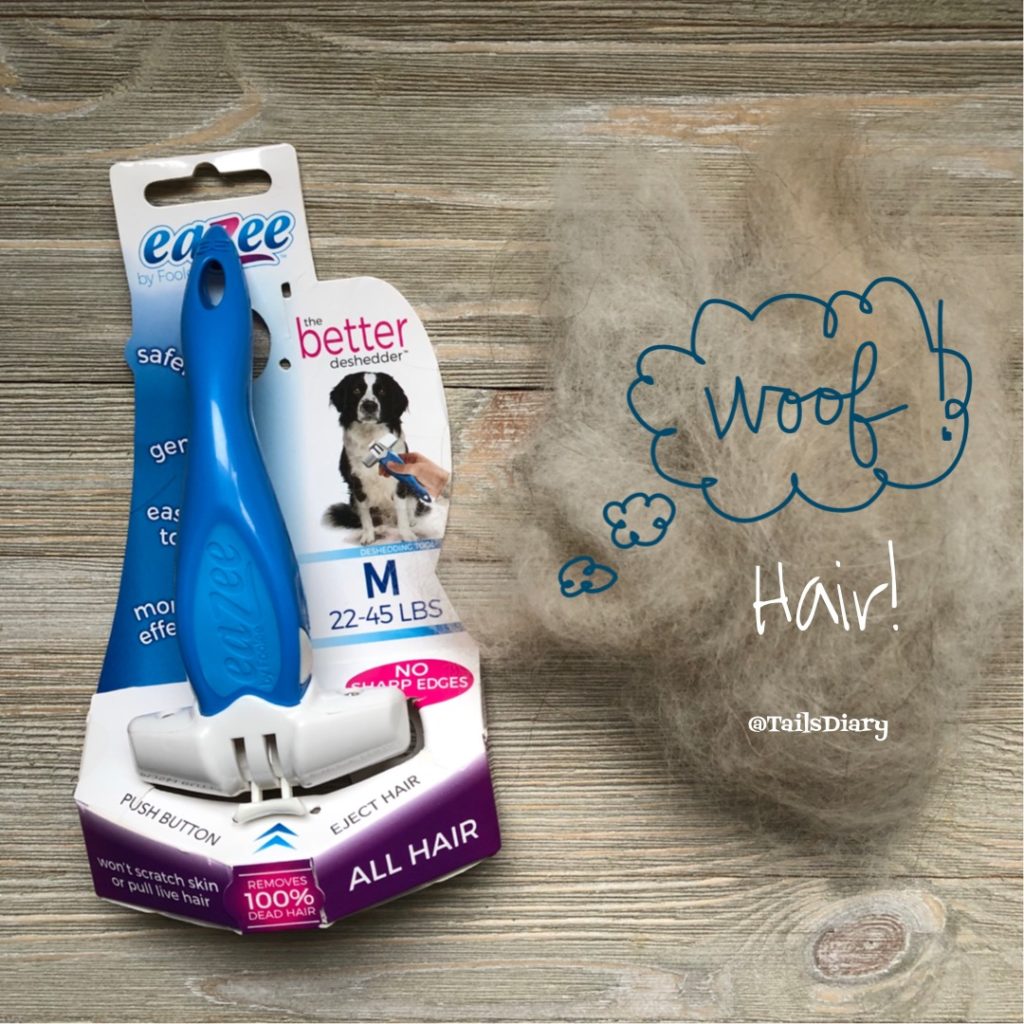 We like to brush our pets with the Click & Brush de-shedding tool for dogs and cats. We like it because it is a safer, gentler and more stylish grooming alternative. Unlike ordinary metal de-shedding tools, the Eazee by Foolee Click & Brush features a composite plastic comb with smooth, rounded teeth. The head and contoured handle are precisely balanced, and you can adjust the de-shedding comb depth for either short or long hair by simply sliding a button. Plus, the handle on the Click & Brush system accommodates the company's variety of accessories to fit any grooming need.
Watch how easy it is to brush Bella and remove all that shedding!
Bathe your pet occasionally during the summer. A clean pet will have a healthier coat. We like to use a de-shedding shampoo. Helps a lot to remove all the dead hair and leaves it ready for grooming.
Feed your appropriate pet food. Sometimes the food quality being fed contributes to having a healthy pet's coat. Diet high in protein helps restoring the brilliance and healthy looking fur.
Control fleas as this can create skin problems and hair loss, not to mention health issues too.
Visit your vet regularly. Sometimes too much shedding is an alert that something is not going well with the overall health of your pet.
Do you have tips to prevent shedding that you want to share with us?